Are.na free alternatives
List of free alternatives to Are.na for developer. Find other service for note-taking other than Are.na. You can also find out what is Are.na rival or Are.na competitor in here.
Find complete alternative for Are.na at finddev.tools
👉🏽 Are.na alternatives as a note-taking tool
Are you looking for Are.na alternative as a note-taking tool? Here is the list of Are.na's competitor or rival as a note-taking service with their free offers.
LiquidText VS Are.na
AlephNote VS Are.na
Notation VS Are.na
WikidPad VS Are.na
BookStack VS Are.na
RedNotebook VS Are.na
AFFiNE - All In One Workos VS Are.na
DokuWiki VS Are.na
Notesnook VS Are.na
TiddlyWiki VS Are.na
Simplenote VS Are.na
Deepnote VS Are.na
Gitbook VS Are.na
MindMeister VS Are.na
Notion VS Are.na
Evernote VS Are.na
Joplin VS Are.na
Bookmark OS VS Are.na
---
Information about Are.na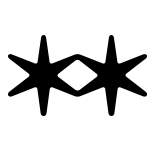 Are.na is a platform for connecting ideas and building knowledge. Are.na is a place to save content, create collections over time and connect ideas. Privately or with other people.
Tag: note-taking
Free Offer:
limited to 200 total blocks