Docker free alternatives
List of free alternatives to Docker for developer. Find other service for container other than Docker. You can also find out what is Docker rival or Docker competitor in here.
Find complete alternative for Docker at finddev.tools
👉🏽 Docker alternatives as a container tool
Are you looking for Docker alternative as a container tool? Here is the list of Docker's competitor or rival as a container service with their free offers.
Container Registry VS Docker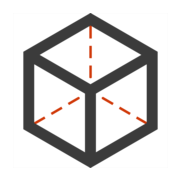 A no frills Harbor based Container Registry Service for teams, individuals and Software Vendor looking for ways to distribute images instead of ZIP files..
Tag: container, container-registry, docker, storage
Free Offer:
1 GB free storage for unlimited private container images
Kubernetes VS Docker
Kubernetes is an open source container orchestration engine for automating deployment, scaling, and management of containerized applications.
Tag: container, kubernetes
Free Offer:
Open Source Container Orchestration
Portainer VS Docker
Open Source Container Management GUI for Kubernetes, Docker, Swarm
Tag: container, kubernetes
Free Offer:
Open Source Container Management
---
Information about Docker
Docker: Empowering App Development for Developers
Tag: container
Free Offer:
Open Source Container