Docusaurus free alternatives
List of free alternatives to Docusaurus for developer. Find other service for documentation other than Docusaurus. You can also find out what is Docusaurus rival or Docusaurus competitor in here.
Find complete alternative for Docusaurus at finddev.tools
👉🏽 Docusaurus alternatives as a documentation tool
Are you looking for Docusaurus alternative as a documentation tool? Here is the list of Docusaurus's competitor or rival as a documentation service with their free offers.
Devdocs VS Docusaurus
Docsify-This VS Docusaurus
Swimm VS Docusaurus
MkDocs VS Docusaurus
docsify VS Docusaurus
Tiddlyhost VS Docusaurus
DokuWiki VS Docusaurus
Notaku VS Docusaurus
JS to Markdown VS Docusaurus
Storybook VS Docusaurus
Zeal VS Docusaurus
---
Information about Docusaurus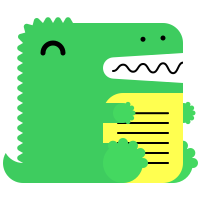 An optimized site generator in React. Docusaurus helps you to move fast and write content. Build documentation websites, blogs, marketing pages, and more.
Tag: documentation