Glitch free alternatives
List of free alternatives to Glitch for developer. Find other service for playground other than Glitch. You can also find out what is Glitch rival or Glitch competitor in here.
Find complete alternative for Glitch at finddev.tools
👉🏽 Glitch alternatives as a playground tool
Are you looking for Glitch alternative as a playground tool? Here is the list of Glitch's competitor or rival as a playground service with their free offers.
TypeScript Playground VS Glitch
Emmet Playground VS Glitch
SQLite Viewer Web App VS Glitch
RunJS VS Glitch
dabblet.com VS Glitch
Ideone.com VS Glitch
TIO VS Glitch
PythonAnywhere VS Glitch
PLAYCODE.IO VS Glitch
Plunker VS Glitch
JS Bin VS Glitch
JSFiddle VS Glitch
csplayground.io VS Glitch
Trinket VS Glitch
SQL Online IDE VS Glitch
Flatbase VS Glitch
Codesandbox VS Glitch
Codepen VS Glitch
---
Information about Glitch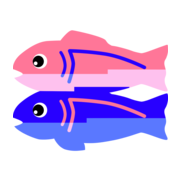 The friendly community where everyone builds the web
Tag: playground
Free Offer:
Projects and code are public by default Full-stack apps that sleep after 5 minutes Unlimited static sites that are always on Github import/export and Prettier support