Hyper™ free alternatives
List of free alternatives to Hyper™ for developer. Find other service for terminal other than Hyper™. You can also find out what is Hyper™ rival or Hyper™ competitor in here.
Find complete alternative for Hyper™ at finddev.tools
👉🏽 Hyper™ alternatives as a terminal tool
Are you looking for Hyper™ alternative as a terminal tool? Here is the list of Hyper™'s competitor or rival as a terminal service with their free offers.
MobaXterm VS Hyper™
Warp terminal VS Hyper™
Fig VS Hyper™
Oh My Zsh! VS Hyper™
Termius VS Hyper™
---
Information about Hyper™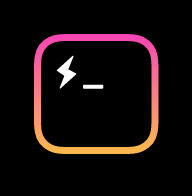 A beautiful and extensible experience for command-line interface users, built on open web standard
Tag: terminal