Inspector free alternatives
List of free alternatives to Inspector for developer. Find other service for monitoring other than Inspector. You can also find out what is Inspector rival or Inspector competitor in here.
Find complete alternative for Inspector at finddev.tools
👉🏽 Inspector alternatives as a monitoring tool
Are you looking for Inspector alternative as a monitoring tool? Here is the list of Inspector's competitor or rival as a monitoring service with their free offers.
bleemeo VS Inspector
Pagerly VS Inspector
Highlight VS Inspector
Loado — Performance Monitoring for Websites VS Inspector
LogRocket VS Inspector
Browse AI VS Inspector
Sumo Logic VS Inspector
Monika - Free and Open Source Synthetic Monitoring Tool VS Inspector
Checkly VS Inspector
Datadog VS Inspector
NetData VS Inspector
Allma VS Inspector
Sentry VS Inspector
---
Information about Inspector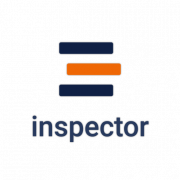 Inspector: Simple Code Execution Monitoring, built for NodeJs, PHP, and Laravel developers: identify bugs and bottlenecks in your apps!
Tag: monitoring
Free Offer:
30K monthly transactions Unlimited Hosts & Applications Up to 3 team members 1 Notification Channel Live chat support