Kinsta free alternatives
List of free alternatives to Kinsta for developer. Find other service for hosting-static other than Kinsta. You can also find out what is Kinsta rival or Kinsta competitor in here.
Find complete alternative for Kinsta at finddev.tools
👉🏽 Kinsta alternatives as a hosting-static tool
Are you looking for Kinsta alternative as a hosting-static tool? Here is the list of Kinsta's competitor or rival as a hosting-static service with their free offers.
Neocities VS Kinsta
Autocompress: Image optimization for Bitbucket VS Kinsta
W3Schools Spaces VS Kinsta
tiiny.host VS Kinsta
DenoLand VS Kinsta
Wix VS Kinsta
PocketBase VS Kinsta
AWS Amplify VS Kinsta
Gatsby Cloud VS Kinsta
Github Pages VS Kinsta
Layer0 VS Kinsta
Surge VS Kinsta
Figside VS Kinsta
Digital Ocean App platform VS Kinsta
Cloudflare Pages VS Kinsta
Firebase VS Kinsta
Netlify VS Kinsta
Render VS Kinsta
Vercel VS Kinsta
---
Information about Kinsta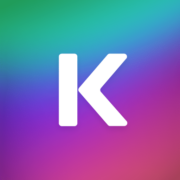 Kinsta provides all-in-one cloud hosting for web apps, databases, WordPress sites and static websites
Tag: hosting-static
Free Offer:
Up to 100 static sites per company 1 concurrent build per site 1 GB build image size per site 600 build minutes per month per company 100 GB bandwidth per month per company