PopSQL free alternatives
List of free alternatives to PopSQL for developer. Find other service for database-gui other than PopSQL. You can also find out what is PopSQL rival or PopSQL competitor in here.
Find complete alternative for PopSQL at finddev.tools
👉🏽 PopSQL alternatives as a database-gui tool
Are you looking for PopSQL alternative as a database-gui tool? Here is the list of PopSQL's competitor or rival as a database-gui service with their free offers.
HeidiSQL - MariaDB, MySQL, MSSQL, PostgreSQL and SQLite made easy VS PopSQL
SQL Online IDE VS PopSQL
Table plus VS PopSQL
Sequelpro VS PopSQL
Robo3T VS PopSQL
Beekeeper Studio VS PopSQL
---
Information about PopSQL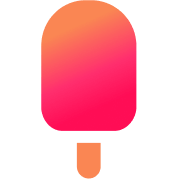 Try now for free. Write queries, visualize data, and share your results. Share queries by URL, and organize them in folders. Works for PostgreSQL, MySQL, BigQuery, SQL Server, Redshift, Snowflake, SQLite, Presto, Cassandra, Oracle, ODBC, Panoply, MongoDB, Athena, and more on the way.
Tag: database-gui
Free Offer:
1 editor 10 saved queries 2 database connections