Push by Techulus free alternatives
List of free alternatives to Push by Techulus for developer. Find other service for push-notification other than Push by Techulus. You can also find out what is Push by Techulus rival or Push by Techulus competitor in here.
Find complete alternative for Push by Techulus at finddev.tools
👉🏽 Push by Techulus alternatives as a push-notification tool
Are you looking for Push by Techulus alternative as a push-notification tool? Here is the list of Push by Techulus's competitor or rival as a push-notification service with their free offers.
Knock VS Push by Techulus
Knock is flexible, reliable notifications infrastructure that's built to scale with you.
Tag: real-time, push-notification
Free Offer:
10,000 Free notifications per month Unlimited team members Unlimited notification workflows Preferences support Batch and delay functions
Pusher Beams VS Push by Techulus

A push notifications API for developers who need critical information delivered every time. Scalable delivery for all your apps with no complex integration.
Tag: real-time, push-notification
Free Offer:
Sandbox Account 1,000 subscribers
---
Information about Push by Techulus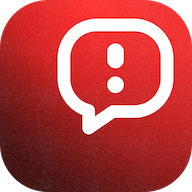 Receive custom push notifications without building your own app!
Tag: push-notification
Free Offer:
Send 100 notifications/month Connect up to 5 devices Email support