Qovery free alternatives
List of free alternatives to Qovery for developer. Find other service for deploy, cloud-platform, paas other than Qovery. You can also find out what is Qovery rival or Qovery competitor in here.
Find complete alternative for Qovery at finddev.tools
👉🏽 Qovery alternatives as a paas tool
Are you looking for Qovery alternative as a paas tool? Here is the list of Qovery's competitor or rival as a paas service with their free offers.
Coolify VS Qovery
Free ASP.Net MVC hosting VS Qovery
Cyclic.sh VS Qovery
Easypanel VS Qovery
CapRover VS Qovery
Dokku VS Qovery
Heroku VS Qovery
---
Information about Qovery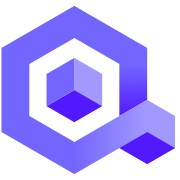 Qovery is a Platform to easily duplicate your infrastructure and create production-like environments in your AWS account; Compatible with all your AWS services!
Tag: deploy, cloud-platform, paas
Free Offer:
Deploy on your AWS account Unlimited Developers Up to 1 cluster Up to 5 Environments Preview Environment in one-click Community support (forum) $0 up to 100 deployments / month