Sirv free alternatives
List of free alternatives to Sirv for developer. Find other service for CDN, 360-spin, image-gallery other than Sirv. You can also find out what is Sirv rival or Sirv competitor in here.
Find complete alternative for Sirv at finddev.tools
👉🏽 Sirv alternatives as a CDN tool
Are you looking for Sirv alternative as a CDN tool? Here is the list of Sirv's competitor or rival as a CDN service with their free offers.
ImgCDN VS Sirv
Uploadcare VS Sirv
Statically VS Sirv
Picsum VS Sirv
GraphCDN VS Sirv
ImageKit.io VS Sirv
cdnjs VS Sirv
Cloudflare VS Sirv
---
Information about Sirv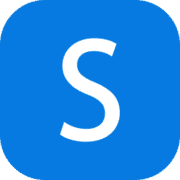 Sirv helps you and your team manage, transform, optimize and deliver digital assets for faster websites and apps. Increase your conversions with Sirv today.
Tag: CDN, 360-spin, image-gallery
Free Offer:
Media CDN File uploads Easy file management Image processing Image optimisation Video streaming 360 spin serving 500 MB file storage 2 GB / month CDN transfer