SnapShooter free alternatives
List of free alternatives to SnapShooter for developer. Find other service for backup, database other than SnapShooter. You can also find out what is SnapShooter rival or SnapShooter competitor in here.
Find complete alternative for SnapShooter at finddev.tools
👉🏽 SnapShooter alternatives as a database tool
Are you looking for SnapShooter alternative as a database tool? Here is the list of SnapShooter's competitor or rival as a database service with their free offers.
ElephantSQL VS SnapShooter
Baserow VS SnapShooter
Sequel Ace VS SnapShooter
Cyclic.sh VS SnapShooter
Railway VS SnapShooter
Upstash VS SnapShooter
NocoDB VS SnapShooter
Azure Cosmos DB VS SnapShooter
---
Information about SnapShooter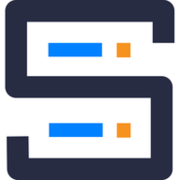 Take up to hourly backup and snapshots for DigitalOcean and all providers. Scheduled and simple, allowing fast recovery
Tag: backup, database
Free Offer:
Backup daily 1 backup job Daily retention 500 MB Connect own storage