umami free alternatives
List of free alternatives to umami for developer. Find other service for analytics other than umami. You can also find out what is umami rival or umami competitor in here.
Find complete alternative for umami at finddev.tools
👉🏽 umami alternatives as a analytics tool
Are you looking for umami alternative as a analytics tool? Here is the list of umami's competitor or rival as a analytics service with their free offers.
WithCabin VS umami
DebugBear Speed Test VS umami
Google Cloud Platform VS umami
Swetrix Analytics VS umami
GetInsights.io VS umami
Squeaky VS umami
June VS umami
GoatCounter VS umami
TheseMetrics VS umami
Mixpanel VS umami
Hotjar VS umami
Google Analytics VS umami
Splitbee VS umami
---
Information about umami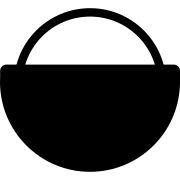 Umami is an open source, privacy-focused alternative to Google Analytics
Tag: analytics
Free Offer:
Free Self hosted Current cloud is in beta for free