unDraw free alternatives
List of free alternatives to unDraw for developer. Find other service for asset, illustrations other than unDraw. You can also find out what is unDraw rival or unDraw competitor in here.
👉🏽 unDraw alternatives as a asset tool
Are you looking for unDraw alternative as a asset tool? Here is the list of unDraw's competitor or rival as a asset service with their free offers.
Iconsax VS unDraw
Open Doodles - Free sketchy illustrations VS unDraw
User Initial (UI) avatars VS unDraw
css.gg VS unDraw
Boxicons VS unDraw
Open Peeps, Hand-Drawn Illustration Library VS unDraw
Simple Icons VS unDraw
Pexels VS unDraw
Freepik VS unDraw
LoremFlickr.com VS unDraw
Spline VS unDraw
Font Awesome VS unDraw
Heroicons VS unDraw
DEVICON VS unDraw
Coverr VS unDraw
Flaticon VS unDraw
unsplash VS unDraw
---
Information about unDraw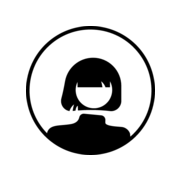 Open source illustrations for any idea
Tag: asset, illustrations
Free Offer:
Open Source Illustrations