Uploadcare free alternatives
List of free alternatives to Uploadcare for developer. Find other service for file-uploader, storage, image-api, CDN other than Uploadcare. You can also find out what is Uploadcare rival or Uploadcare competitor in here.
👉🏽 Uploadcare alternatives as a storage tool
Are you looking for Uploadcare alternative as a storage tool? Here is the list of Uploadcare's competitor or rival as a storage service with their free offers.
PocketBase VS Uploadcare
AWS Amplify VS Uploadcare
Cyclic.sh VS Uploadcare
ImgBB VS Uploadcare
---
Information about Uploadcare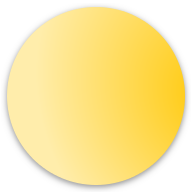 Uploadcare provides companies with simple, powerful, developer-friendly building blocks to handle file uploading, processing, and delivery. A complete out-of-the-box solution, built for engineers by engineers.
Tag: file-uploader, storage, image-api, CDN
Free Offer:
3000 uploads 30 GB traffic 3 GB storage