URL Encoder free alternatives
List of free alternatives to URL Encoder for developer. Find other service for url-encoder other than URL Encoder. You can also find out what is URL Encoder rival or URL Encoder competitor in here.
Find complete alternative for URL Encoder at finddev.tools
👉🏽 URL Encoder alternatives as a url-encoder tool
Are you looking for URL Encoder alternative as a url-encoder tool? Here is the list of URL Encoder's competitor or rival as a url-encoder service with their free offers.
DevPal VS URL Encoder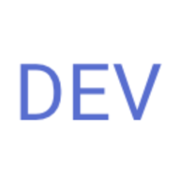 DevPal is a set of many online developer tools that make developers' everyday work productve
Tag: url-encoder, text-editor, devtools, json, image, generator, encoder, decoder, formatter, productivity
---
Information about URL Encoder

Encode to URL-encoded format or decode from it with various advanced options. Our site has an easy to use online tool to convert your data.
Tag: url-encoder
Free Offer:
Free encode or decode url format