Versionfeeds free alternatives
List of free alternatives to Versionfeeds for developer. Find other service for rss other than Versionfeeds. You can also find out what is Versionfeeds rival or Versionfeeds competitor in here.
Find complete alternative for Versionfeeds at finddev.tools
👉🏽 Versionfeeds alternatives as a rss tool
Are you looking for Versionfeeds alternative as a rss tool? Here is the list of Versionfeeds's competitor or rival as a rss service with their free offers.
Open RSS VS Versionfeeds
Open RSS is a nonprofit organization funded only by altruistic donors to provide free RSS feeds to the public.
Tag: rss
---
Information about Versionfeeds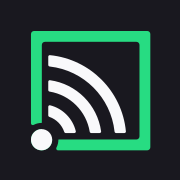 Create your own RSS feeds packed with the latest releases of your favorite software.
Tag: rss
Free Offer:
3 custom Feeds 25 Applications per Feed Feeds updated daily Basic support