List of free debugging stuff for developer👇🏽
The Time Travel Debugger for Web Development. Record play, pause, and inspect your web applications with familiar browser developer tools.
Tag: debugging
Free Offer:
Individuals and communities will always be able to use Replay for free. Unlimited recordings Privacy controls Limited API Key support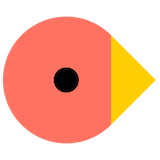 Bug reports that developers love - with screen recording and technical logs captured automatically.
Tag: testing, quality-assurance, debugging
Free Offer:
Screen recording / Screenshots Automatic technical log capture Storage for 50 bug reports
Report bugs in seconds, and get back to what you were doing. It's as easy as taking a screenshot. Fast for you, and perfect for the engineers.
Tag: debugging
Free Offer:
Unlimited Jams Connect to integrations Jams never expire