List of free debugging tool/service for developer👇🏽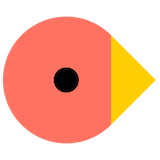 Bug reports that developers love - with screen recording and technical logs captured automatically.
Tag: testing, quality-assurance, debugging
Free Offer:
Screen recording / Screenshots Automatic technical log capture Storage for 50 bug reports
The Time Travel Debugger for Web Development. Record play, pause, and inspect your web applications with familiar browser developer tools.
Tag: debugging
Free Offer:
Individuals and communities will always be able to use Replay for free. Unlimited recordings Privacy controls Limited API Key support