List of free DNS stuff for developer👇🏽
🛠 More programming tools recommendation
If you're looking for all programming tools around DNS (not just free). Check this page
List of DNS Programming Tools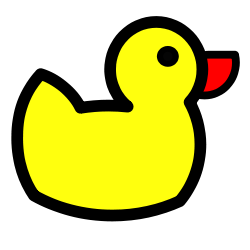 Duck DNS is a free Dynamic DNS service with large count of update scripts for different platforms, where you can get sub domains of duckdns.org for your devices with dynamic IP.
Tag: DNS
Free Offer:
Update IP scripts for most platforms and routers 5 sub domains for free no need for regular logins and etc possible to use own domain (CNAME to duckdns subdomain)
Here at Cloudflare, we make the Internet work the way it should. Offering CDN, DNS, DDoS protection and security, find out how we can help your site.
Tag: CDN, SSL, DNS, security
Free Offer:
Fast, easy-to-use DNS Free automated SSL certificates Global content delivery network (CDN) Unmetered mitigation of DDoS attacks with up to 67 Tbps capacity Up to 100k Workers requests and 30 scripts 3 Page Rules