List of free docker stuff for developer👇🏽
🛠 More programming tools recommendation
If you're looking for all programming tools around docker (not just free). Check this page
List of docker Programming Tools Modern Server Control Panel - Manage your server without fighting the terminal. Server control panel based on Docker.
Tag: docker, paas, control-panel, server
Free Offer:
Developer Edition Free Forever Single User Unlimited Projects Unlimited Services Community Support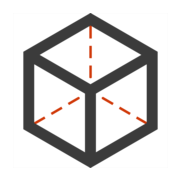 A no frills Harbor based Container Registry Service for teams, individuals and Software Vendor looking for ways to distribute images instead of ZIP files..
Tag: container, container-registry, docker, storage
Free Offer:
1 GB free storage for unlimited private container images

The all-in-one docker manager for iPhone, iPad, and Mac. The powerful GUI gives full control over docker without typing a single command.
Tag: docker-manager, docker, devops
Free Offer:
Up to two servers