List of free firewall stuff for developer👇🏽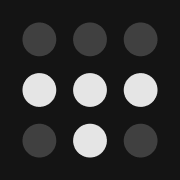 Tailscale is a zero config VPN for building secure networks. Install on any device in minutes. Remote access from any network or physical location.
Tag: VPN, firewall
Free Offer:
1 user 20 devices 1 subnet router Secure, peer-to-peer connections SSO and MFA Sharing, Magic DNS, and more
Break out of localhost. Access your devices from behind firewalls. Securely access your services from anywhere. An easy-to-use secure tunnel for all sorts of wonderful things (kind of like a poor man's VPN).
Tag: VPN, firewall
A totally transparent, always-on, mesh-based, secure remote network that keeps you and your devices connected wherever you are
Tag: vpn, firewall, remote, wireguard, cybersecurity
Free Offer:
Free for non-commercial use. A single user account Multiple devices End-to-end encryption Automatic roaming Access sharing Friendly DNS names Access to support